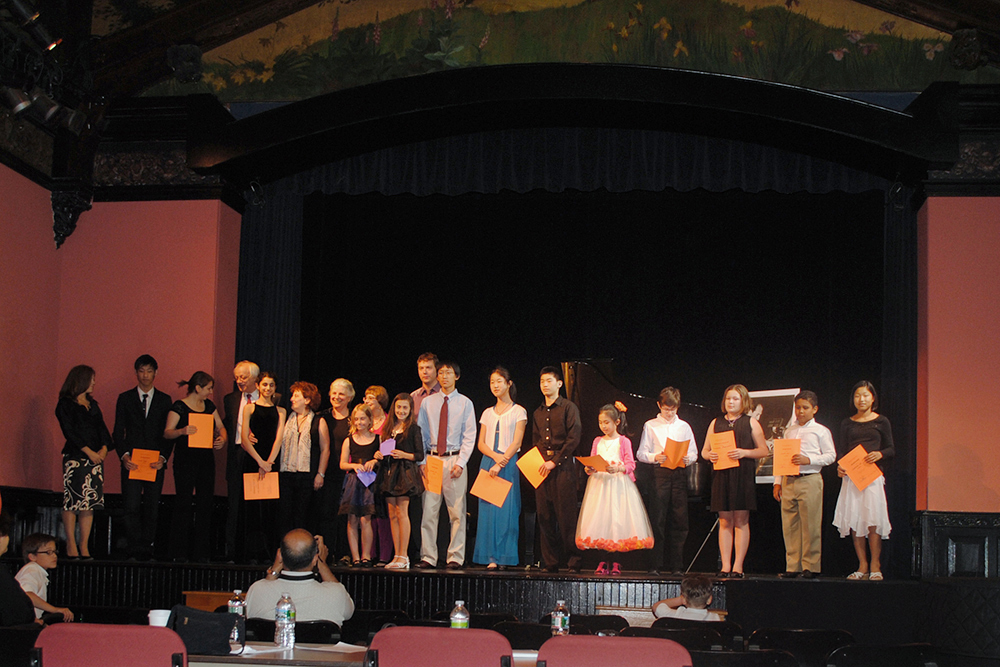 Photo Gallery of YM PIANO STUDIO, Central NJ. "You Got Rhythm" Festival and Competition for Young Musicians in Philadelphia. CLOSING CEREMONY. The prize-winners in the piano, violin and voice competition. The First Prize of Junior won JENNIFER LIU, a piano student of YEVGENY MOROZOV.
Listen to JENNIFER LIU, student of Central NJ piano teacher Yevgeny Morozov.
Read more about YEVGENY MOROZOV, piano teacher in Central NJ .